The
idea
behind
ElevATE
came
out
of
a
desire
by
three
friends
to
teach
their
kids
the
value
and
importance
of
being
of
service
to
your
community.
The ElevATE team grew with the addition of amazing members from culinary, non-profit, construction and agriculture backgrounds who share a desire to reduce social inequity.
ElevATE is currently a registered NonProfit Society in B.C. Our goal is to create not for profit culinary social enterprises that provide training and work for those with barriers to employment.
EXCITING NEWS!
WE ARE NOW A REGISTERED CANADIAN CHARITY
---
Dr. Sharah Sampath
Founder and President of ElevATE
Dr. Sampath is founder of ElevATE. In his day job, he is the director of the Richmond Hospital Metabolic and Bariatric Surgery Program, Head of the Division of General Surgery at Richmond Hospital and a Clinical Assistant Professor in the UBC Department of Surgery. 
He has over 10 years of experience in development and implementation of medical programs benefiting patients in Richmond and around British Columbia with an emphasis on supporting patients from marginalized populations.
Aaron Zader
Vice President
---
Aaron Zader is the owner of Zader Design Build Inc. He was born and raised in Richmond, BC, where his father built his childhood home by hand. Aaron has been in the construction industry for 20 years, and is the owner of Zader Design/Build. His projects include renovation, custom builds, commercial and restoration work, and he prides himself in attention to detail and client satisfaction.
---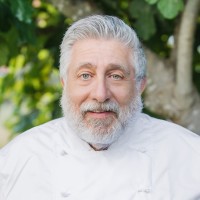 Born and raised in Vancouver. Member of Vancouver's first Italian restaurant family. Started career at Hotel Georgia before traveling to London England to apprentice under famed Chef Anton Mosimann at the Dorchester Hotel. Returning home to begin work at the Cannery Seafood Restaurant. Becoming Executive Chef at the age of 24. Almost 20 years as Corporate Chef for Kanke Group which included Joe Fortes, Mulvaney's and the Fish House. Created a new company Unique Restaurants Inc. With restaurants and brew pubs in La Jolla Prince George, Calgary and Vancouver. Purchased Papi's Ristorante Italiano in Steveston. Named top restaurant in Richmond ten consecutive years.
Alex Chen
Executive Chef, Boulevard Restaurant
A classically trained chef who led Team Canada to a top-10 finish at the 2013 Bocuse d'Or in Lyon, France. He has 10 years of experience at some of the most acclaimed hotel properties across North America.
In 2014 opened Boulevard Kitchen & Oyster Bar where he claimed top spot in both the 2015 and '17 editions of the annual Gold Medal Plates regional championships in Victoria, BC, as well as the gold medal at the national 2018 Canadian Culinary Championships. In 2019 Boulevard was on World's 50 Best Discovery list as well In 2018 Recipient of 'Chef of the Year' honours at the Vancouver Magazine Restaurant Awards.
He received the Foodservice and Hospitality and Hotelier 31st Annual Pinnacle Awards - Chef of Year for 2019. Alex is also a chef and judge on the new Food Network Canada cooking competition series, Wall of Chefs, premiering in February 2020
Tabitha Geraghty
Executive Director
Born in Montreal, Tabitha is a Mohawk (Haudenosaunee) woman living on the West Coast for over 30 years. She has adopted this land as her home and thus the people. Tabitha has spent the last 16 years in Nonprofit primarily supporting those who need to access resources and support to reach their goals and safety. With a background in education, Tabitha's primary focus has been to dedicate time to social enterprise and establishing curriculum that supports training and development to create innovative opportunities.
She has spent years running her own catering business and café on Kingsway and is excited to develop training and pre employment programming. Food Security and creating opportunity for people with barriers to employment will guide the vision of her work.
Chris Trigardi
Marketing Director
Christopher Trigardi has spent the last 15+ years at BC Hydro in a range of various capacities including Supply Chain and Inventory Management and is currently a Program Manager for Electric Vehicles. He also has an extensive background in the Food an Beverage industry specializing in special events and large functions. He is excited to be apart of this social enterprise and looks forward to watch it grow throughout the many communities in the lower mainland. In his free time Christopher loves to play soccer and spend time with his wife and 3 young girls.